Diocese of Keimoes-Upington

Bisdom van Keimoes-Upington

Bishop's Coat of Arms & Photo

Patrons: The Immaculate Conception & St. Francis de Sales

www.catholic-keimoes.org.za

omikeimoes@telkomsa.net

Suffragan Diocese of the Province of Bloemfontein - Republic of South Africa

<![if !supportMisalignedColumns]>
<![endif]>
[Home] [Welcome] [Map & History of the Diocese] [Administration] [Necrology] [Diary] [Schools] [Parishes] [Clergy] [Days of Prayer, Collections, etc.]
[Bishop's Coat of Arms & Photo] [Institutions & Religious Houses]

- OMI Emblem: The Bishop's Religious family.
- The Open Bible: The poor have the Good News preached to them.
- Figures with bow and arrow: The first people who lived in the area of the diocese.
- Palm trees: The Cathedral Church at Pella.
- Plants next to the palm trees: Signs of life in the desert.
- Two persons touching the Cross: The people of God embrace the Cross.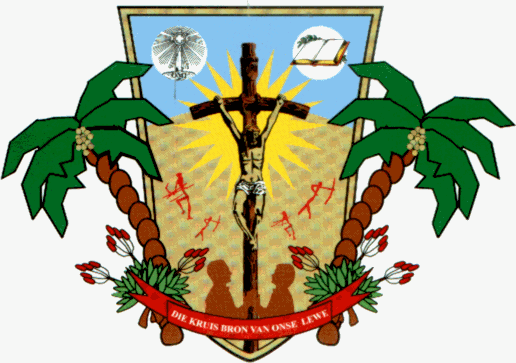 <![if !vml]>
<![endif]><![if !mso]>

<![endif]>

DIE KRUIS: BRON VAN ONSE LEWE

(THE CROSS: SOURCE OF OUR LIFE)

<![if !mso]>

<![endif]><![if !mso & !vml]> <![endif]><![if !vml]>
<![endif]>

Bishop Edward Gabriel Risi OMI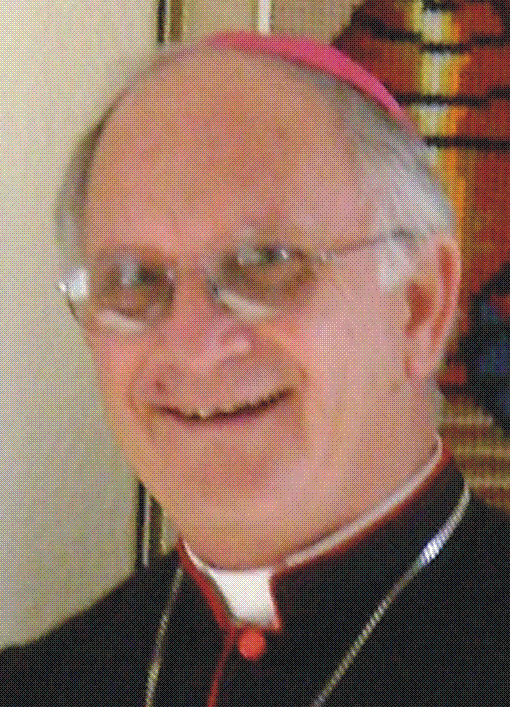 - born in Johannesburg on the 6th of January 1949
- educated at Holy Rosary Convent School, Edenvale, and St. Benedict's College, Bedfordview
- entered the novitiate of the Oblates of Mary Immaculate in 1967 and professed in February 1968
- 1968 to 1974 studied for the priesthood at St. Joseph's Scholasticate, Cedara
- obtained BA degree at UNISA in 1973, majoring in Biblical Studies and History of Philosophy
- ordained to the priesthood on the 12th of July 1974
- spent five months in Lesotho, 1975
- August 1975 appointed assistant pastor of St. Margaret's, Diepkloof, Soweto, and became parish priest in Diepkloof in 1978
- appointed Provincial Superior of the OMI in the Transvaal Province, June 1984
- appointed Novice Master at the OMI Inter-provincial Novitiate in Johannesburg, May 1990
- served as parish priest of St. Peter Claver, Pimville, Soweto, 1990 to 1993
- appointed Bishop of the Diocese of Keimoes-Upington on the 5th of July 2000 and ordained on the 14th of October 2000

[Home] [Welcome] [Map & History of the Diocese] [Administration] [Necrology] [Diary] [Schools] [Parishes] [Clergy] [Days of Prayer, Collections, etc.]
[Bishop's Coat of Arms & Photo] [Institutions & Religious Houses]
This site is best viewed in 1024 x 768 pixels